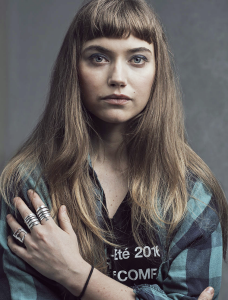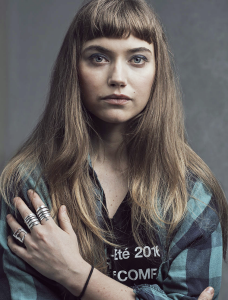 The British actress Imogen Poots recently seen in "Green Room" and "Roadies" will wrap her theater debut playing Honey in "Who's Afraid of Virginia Woolf?" before heading to Cannes with her film "Mobile Homes." Directed by Vladimir de Fontenay, the movie casts Poots as a woman who drifts from place to place with her boyfriend and young son.
Is it true "Virginia Woolf" Is your first play?
Yes, it's totally nuts! I wanted to do a play but not just do a play for the sake of it. I wanted to do something I was crazy about. This character is my boyfriend, I spend all my time with her.
Read the rest of the interview by Variety here, in our Press Library.