The line between fantasy and reality blurs in the first full trailer for I Kill Giants. Based on the popular 2008 graphic novel by Joe Kelly and J.M. Ken Niimura, the film stars The Conjuring 2 star Madison Wolfe as Barbara Thorson, a troubled teenage girl in bunny ears who escapes the difficult realities in her life by retreating into a magical world where she battles monstrous giants. Is she the only one in town who can see the dangerous giants lurking in their midst? Or are dangerous delusions driving her to hurt the people she holds dearest — her new friend Sophia (Sydney Wade), her older sister (Imogen Poots) and her well-meaning school counselor (Zoe Saldana). I Kill Giants premiered at Toronto International Film Festival last year, where it earned strong reviews across the board as a fantasy adventure meets coming-of-age drama. Original writer Joe Kelly returns to pen the screenplay with Anders Walter directing. Check out the first trailer below.
"Barbara Thorson (Madison Wolfe) is a teenage girl who escapes the realities of school and a troubled family life by retreating into her magical world of fighting evil giants. With the help of her new friend Sophia (Sydney Wade) and her school counselor (Zoe Saldana), Barbara learns to face her fears and battle the giants that threaten her world."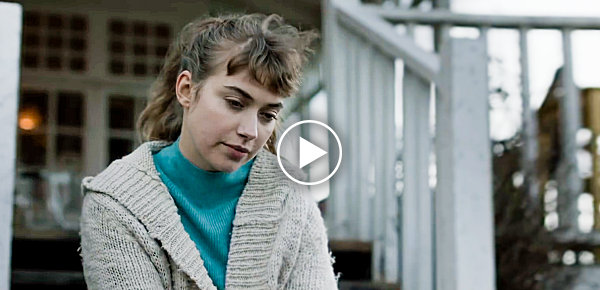 The film arrives in theaters and on VOD and Digital HD on March 23, 2018.